Mobile valeting, Mobile car cleaning & Ceramic coatings
High end mobile valeting services and vehicle enhancement services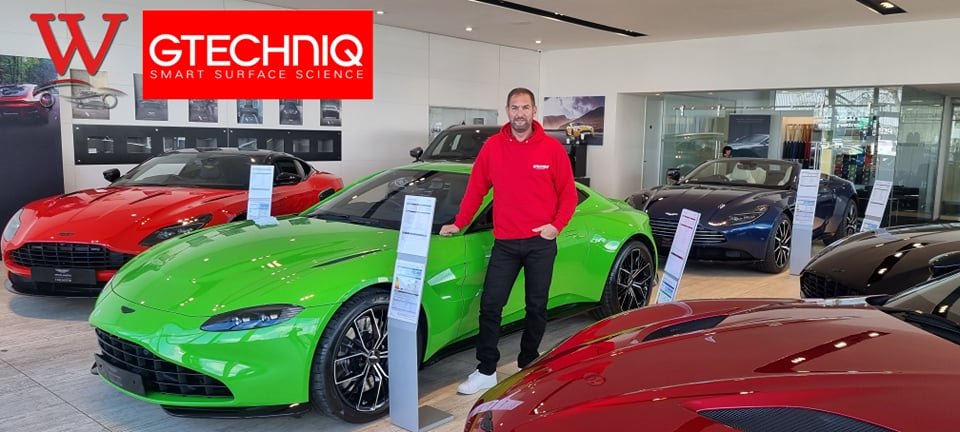 Fully qualified & insured mobile valeting & detailing service
We provide professional mobile vehicle cleaning, paint protection, ceramic coatings and other valeting services for all types of vehicles.
Wash 'n' Gloss offer services for motorbikes, cars, vans, minibuses, caravans, motorhomes, mobile catering trailers and bigger if needed. All staff are trained and insured to drive and carry out work on your vehicle. We can also provide fleet and forecourt cleaning.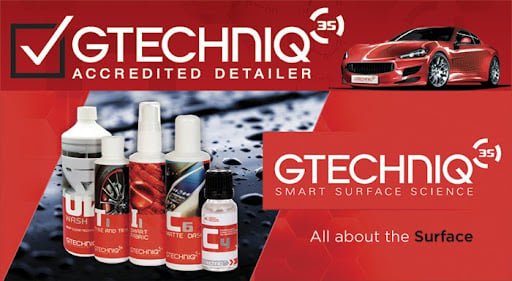 Founded in 2017
Helping our clients to keep their cars looking amazing!
Mobile car cleaning that comes right to your door
At Wash n gloss we can provide high end, top quality valeting services that will not disappoint. Our aim and one we will never lower our standards for when carrying out a valet, "is to leave the car like new".
High-end valeting services
Over 2500 cleans
100% satisfaction
Flexible & cost-effective
100%
Satisfaction guarantee
What our customers think
4.8
★
★
★
★
★
Based on 40 reviews from
Chris R.
★★★★★
I used the Wash N Gloss team to give my M140 an 18month ceramic coating on the body and wheels. I can only say the service was excellent from start to finish and the car looks stunning, the paintwork pops now, all I have to do is wait for it to rain to test the hydroscopic properties! Hopefully this is some time off.
Tina
★★★★★
My mini comes up brand new each time they've worked their magic. It gleams! All the chrome, bodywork, wheels all look like they've just left the showroom. I love car wash day. I have a regular guy who comes to do my car, and what an absolute gent he is. Nothing is too much trouble, and he does an amazing work of art every single time. Thank you so much. I appreciate all the work you do on my car. You're the best.
Stephen F.
★★★★★
Great service
Lynton M.
★★★★★
Great work guys, the car looks great!
Mark D.
★★★★★
Good friendly service all round and fantastic results to our car , totally awesome looking 👌 and will definitely be using the service from the guys again and will not hesitate in there recommendation to anyone 😀
Iain S.
★★★★★
I recently took my Land Rover Defender 110 in for a birthday with Danny and his team. I was amazed at the results that were achieved in a day with them. In summary an excellent friendly service from start to finish, with customer care and satisfaction at the heart of everything they do. The picture attached tell you everything you need to know. I can't recommend them highly enough. Thank you so much.
Chay J.
★★★★★
Great company to deal with and nothing too muchThe car I got back was totally different car as in the job they did on the paint workThey did a pickup and drop off service for a great price aswellA great service all round
Robert I.
★★★★★
Did a great job rectifying coatings on my Cayman 718 that had been affected by bird droppings. Very happy that GTechniq introduced Danny as part of their warranty work. Would recommend and use again for any detailing work. Thanks Danny!
Emma L.
★★★★★
Wash&Gloss did a top job for me today cleaning and reproofing the soft top of my AudiTT. I had a green algae issue that took hold very quickly, They collected my car at 8.30 and returned it by 4. Would highly recommend!
Colin H.
★★★★★
Friendly service, excellent attention to detail, so a superb final result!
Annika R.
★★★★★
Incredible service, very friendly, come to the house. the car never looked so good. 100% recomend
Valerie H.
★★★★★
Excellent work and a real bonus having my car taken care of without having to drive anywhere
MrAelredK
★★★★★
Car looks brand new inside. Very pleased with how it turned out. Danny did an amazing job. Pickup and drop was also seamless. So happy that it didn't smell like perfume store when I got it, just clean!
Teresa E.
★★★★★
Extremely happy with the interior cleaning that Danny completed on my car, it has come up like new, i highly recommend using his services.
Bill L.
★★★★★
Simply the best.
Иво М.
★★★★★
Steve C.
★★★★★
Yvonne R.
★★★★★
Simon M
★★★★★
Used wash n gloss several times. Always 100% effort put in and my car looks like new.Thanks to Danny and the team👍
Adam W.
★★★★★
1gabhriel
★★★★★
I took a 30 year old van in to have the heavy stained carpets cleaned, and was amazed at the results
Stephen S.
★★★★★
High quality service from ex forces veterans
EM L.
★★★★★
Highly recommend! Turned up early, did an unbelievably thorough job and were lovely and friendly. He even managed to get all the toddler snack debris out of the upholstery - car looked amazing.
Alan B.
★★★★★
great company excellent customer service kept me well informed
Shaun R.
★★★★★
This is my second review for Wash n Gloss, as they've just completed work on another car of mine. Yet again, what an amazing job they've done. The car is red and had got really quite dull having been kept outside all it's life. Well the guys at Wash n Gloss weaved their magic on it and its like a brand new car again. Gleaming is an understatement! Couldn't be happier and will definitely be returning with my wife's car soon.
Phill M.
★★★★★
Helpful and quality work
Bethany J.
★★★★★
Thank you so much to Hugo - beyond happy with how gorgeous my car looks now! Lovely guy and incredible quality work! These guys are definitely going to be my go to when my car needs a clean!
Shaun R.
★★★★★
Would absolutely 100% recommend Danny. He turned my shabby looking Jaguar into a new car. I kid you not. Its never looked so good, even when I picked it up from the dealer! Will definitely be going back with both mine and my wife's car. Give these guys a ring and get your car down there, you wont regret it!
Charlotte
★★★★★
Definitely recommend! Great job done on both the interior seats and decontamination and wash on the paintwork of my volvo! Very pleased and will be sure to use again in the near future.
Jeremy H.
★★★★★
Danny did a superb job cleaning my caravan. Quick, flexible and friendly service.
Andy L.
★★★★★
Angie B.
★★★★★
Wanted to say thank you once again Danny for the Paint Correction and Coating you have just carried out on my Range Rover Sport SVR. She looks absolutely stunning. Fantastic job and well worth the money paid! Would 100% recommend Danny and Wash n Gloss and will definitely be booking you for regular Valets 🙂
Mr W
★★★★★
Excellent valeting service. I would Highly recommend Danny @ Wash N Gloss.
Izy S
★★★★★
Jan L.
★★★★★
Charlotte T.
★★★★☆
Daniel Lateu (.
★★★★★
Mark
★★★★★
Stage 2 paint correction, my 15 year old car now looks absolutely stunning thanks to Danny.Excellent job.....highly recommend.